A great week with Craig and Becky!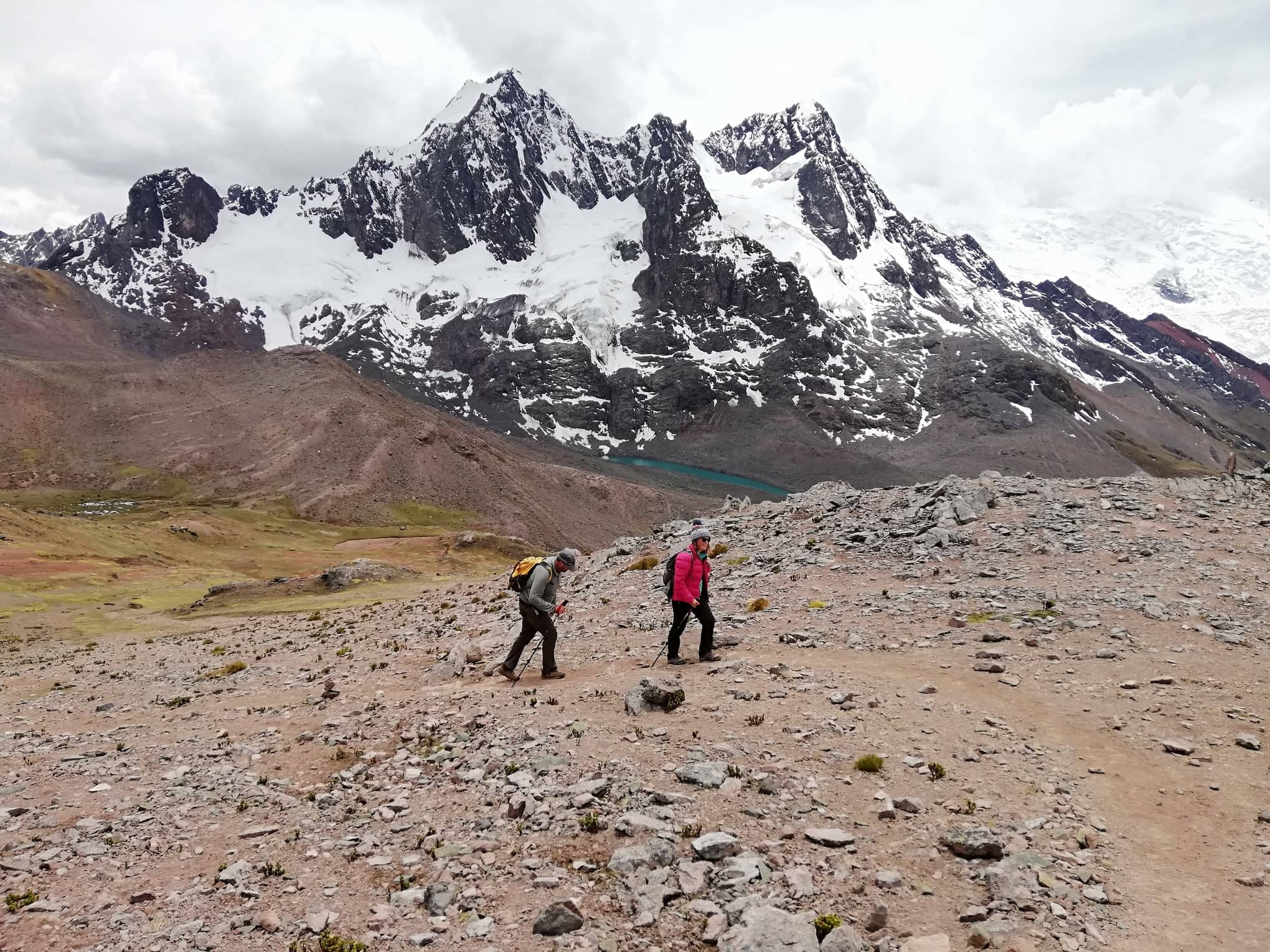 Though we may have been quiet on social media the past few months that doesn't mean that we haven't been busy!
We were pleased to recently host Craig and Becky for five days of trekking and exploring the Sacred Valley. 
We started the week staying at a homestay within a small community high above Pisaq. This gave us the opportunity to explore the three laguna trek and to get both an insight into local Andean life. 
This also meant introducing both to the local delicacies such as cuy (also known as guinea pig).
The further days we explored deeper into the Sacred Valley, made chocolate at the Choco museo before finishing their time in Cusco with our trademark trek, the Llama trek!
The Llama trek is still our favorite trek and though it culminates at Rainbow Mountain which gets close to 1500 visitors a day. We can guarantee that you will rarely see another trekker on our route though rest assured there will be lots of llamas.
Along the way you are rewarded with some incredible views.
and though the trek is challenging and you may at times want to lie down and rest.
We will ensure that you make it to the end and hopefully have a smile on your face.
For all those that are considering a trip to Peru and would like to explore off the beaten trail. Then don't hesitate to get in touch.
Thanks to Craig and Becky and we hope to see you in the not too distant future. 
32 Responses
Leave a comment