The 3 Lagunas Run!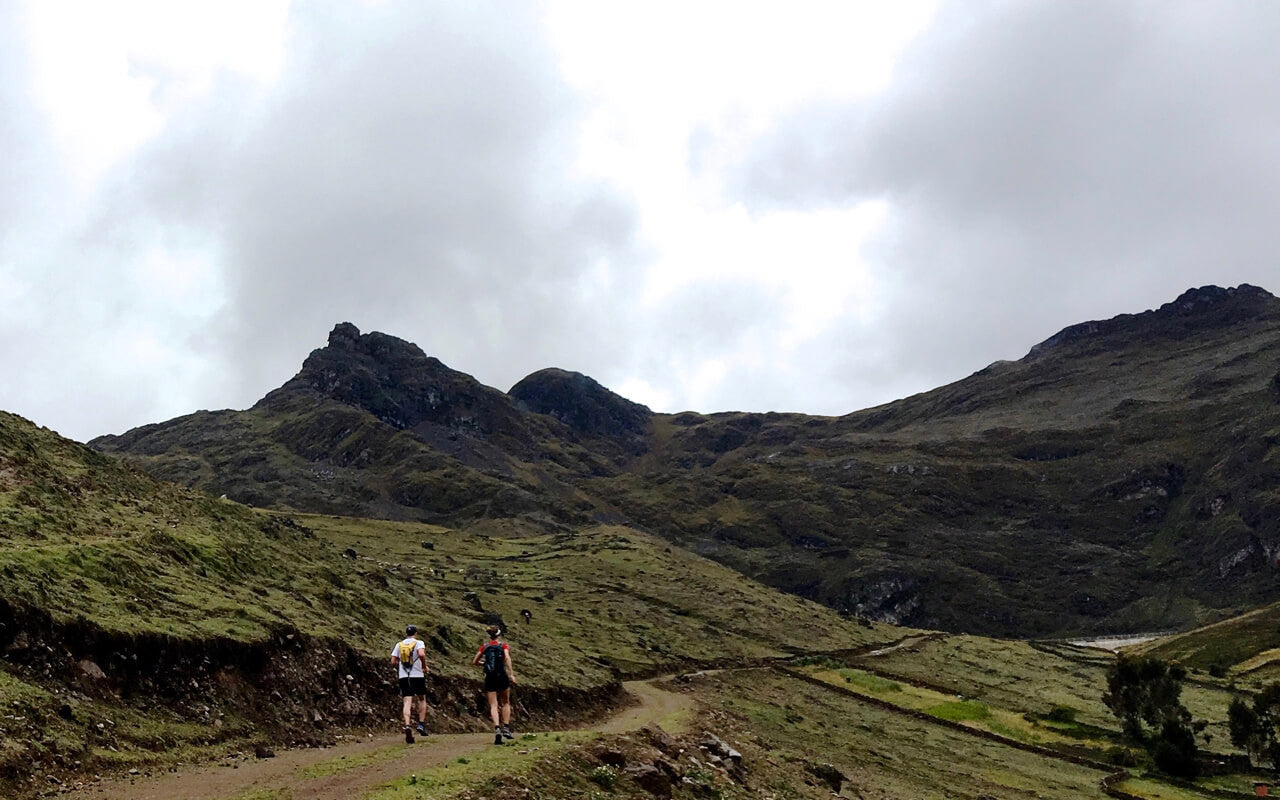 We were very fortunate to welcome Monica Prelle who joined us to explore some incredible routes. Monica, an accomplished runner and journalist was more than up to the challenge. 
The three Laguna route, an extremely scenic route, takes in as the name suggests, three lagunas. It also is rarely visited by tourists and therefore the only people you are likely to see are the shepherds tending to their herds.
Starting close to 3,600 meters we slowly climb from the first and largest lake to the second lake. Along the way we passed some curious spectators. 
Once we reached the second lake, we got some impressive views down into the Sacred Valley.
Passing on further, we arrived at the third lake, hidden away high up in the mountain side. 
We then had a climb to take us back down to the other side of the first lake. For our efforts we were rewarded with more fantastic views.
If when you do this run, you feel that the legs are good (as we did) it's possible to cross into the next valley making a pass of 4,200 meters. And for those who are feeling a gentler run, their is the option to to loop around to the other side of the largest lake, completing an incredibly scenic 10km route.
We were definitely compensated for our efforts. 
We eventually reached the descent into the next valley, coming out in a small village high above the town of Lamay. Passing through incredible smelling flowers, crops and grazing animals.
We completed the run, which was a total distance of close to 21km. 
Leave a comment