The Inca's of Poland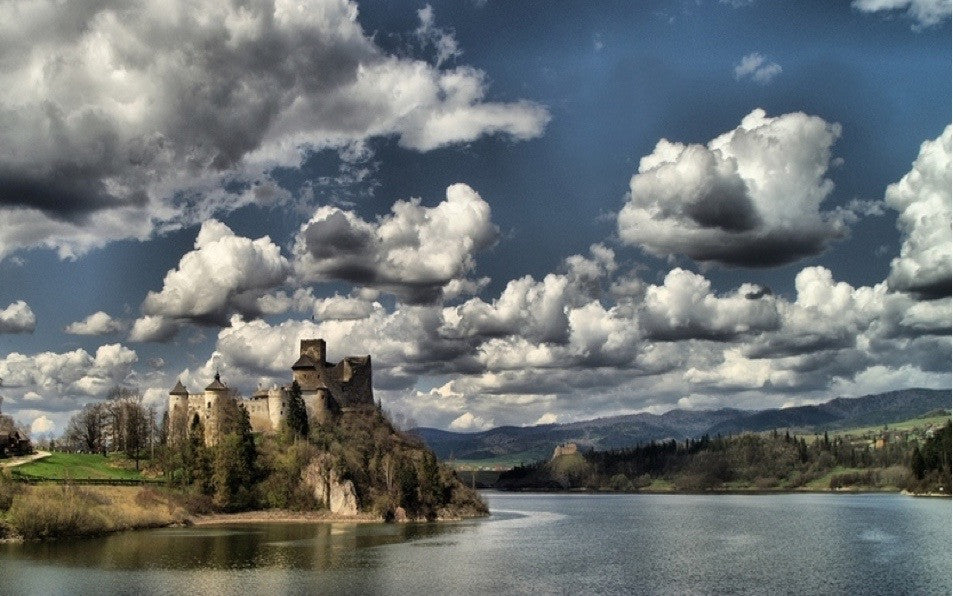 This week we are pleased to feature an article by guest blogger and wife of Pawel, Natalia. One of the reasons why Natalia and Pawel fell in love with Peru and decided to make it their home was the important connection that Natalia's home town, Niedzica, shares with Peru.
It may be that Natalia has claim to the Incan throne! 
This is also a reason why Niedzica will play a big part in the future of Peru Fitness Holidays! 
The Incas in Niedzica
Some say that around midnight a beautiful woman with exotic features appears in the castles' courtyard and whispers, asking for something. It is said that whoever is brave enough to follow her deep into the underground corridors will find the legendary Incan treasure.
That is the legend...
Now, the real story, which has been documented by numerous explorers who sacrificed their lives to find the truth about connections between Niedzica and South America, begins.
Castle in Niedzica
The story begins with Sebastian Benesz-Berzevicz, descendant of the Berzevicz family, who once owned the Danube castle in Niedzica. Sebastian grew up in Moravia. His mother died in his early years and his father disappeared soon after. His uncle and aunt who shared a love for adventures and faraway journeys raised him. He travelled extensively and reached destinations as far away as Peru, where he married a woman from the Incan royal family and had a daughter named Umina. When his daughter grew up she married the nephew of Incan chief Tupak Amaru II. This was in the times of the Spanish conquest.
Tupak Amaru II started the defence against the conquistadors, who looted his country of its wealth sending many ships laden with gold back to Spain. Furthermore, the Spanish murdered many law-abiding citizens. And Tupak Amaru II himself hung and quartered in Cusco by the Spaniards. Furthermore they sought to kill all those who could have claim to blood ties with the Incan gentry. When Sebastaian realized what the conquistador's plans were, he took his daughter Umina together with her husband and several other with Incan hereditary and escaped from Peru to Italy. The escapees sheltered in Venice for nearly a year, where they hoped to stay unnoticed.
Unfortunately, Sebastian did not consider one factor; in those times Venice had a very sophisticated spy network. Speaking a different language and being of different appearance, the Spanish intelligence was able to track them down. In 1796 Umina's husband was murdered. Shortly after Umina gave birth to Antonio, who at this point was the only, legitimate heir of the Incan empire, which put him in great danger.
Niedzica area, view on Tarty and the Castle in Czorsztyn
In order to protect his family Sebastian came to Niedzica, a distant village, hidden in the mountains, which once belonged to his ancestors. Unfortunately, Spanish intelligence reached even there and one evening, on the castle courtyard by the chapel, Umina was stabbed to death. Miraculously, her son survived. Sebastian, who was of old age by now, gave Antonio away to be adopted by his relative Wacław Benesz, who lived in Moravia.
And at this moment the trace disappears. Only in the 1940's Andrzej Benesz, the Speaker of the Lower House of the Polish Parliament, who was the descendant of Antonio arrived with a team of archaeologists to the Castle in Niedzica and from under the stairs of the upper castle he discovered a tube containing artefacts from the Incan Empire, knots known as quipu. It was said that whoever could unlock the message of the quipu would find the lost treasure of the Incas in Peru. But naturally, there was also said to be a curse that would befall anyone who might seek to possess it. Until now it seems to be true. Andrzej Benesz died in a car accident soon after finding the quipu and all the people who helped him have died in unexplained circumstances…
Portrait of Jose Condorcanqui Tupac Amaru… and a photo of Andrzej Benesz, at exactly the same age as his great great grandfather. (The portrait comes from Antonio Vergara Collazos's book entitled "Cuando las historias se Juntan", Lima 1975)
The whole story is a lot more elaborate and complicated. The traces of Incan presence in Poland was not only limited to Niedzica. There is data showing that after the murder of Umina's, Incas from Niedzica fled to the Island of Beskids and settled there (there are Incan-sounding surnames in the church books.
Natalia Utnicka-Łydek
92 Responses
Leave a comment